"Strong churches are the greatest hope for a transformed community and strong churches need strong leaders. Therefore, effective leadership training is essential."
In February, more than 50 pastors and church leaders from the city-church network known as the Nehemiah Network gathered for the 2017 Central Arkansas Prayer Summit. In addition to crying out to God for revival and the advance of the gospel, it was also an opportunity to give praise and glory to God for the 20th year of a sustained movement uniting churches in our community.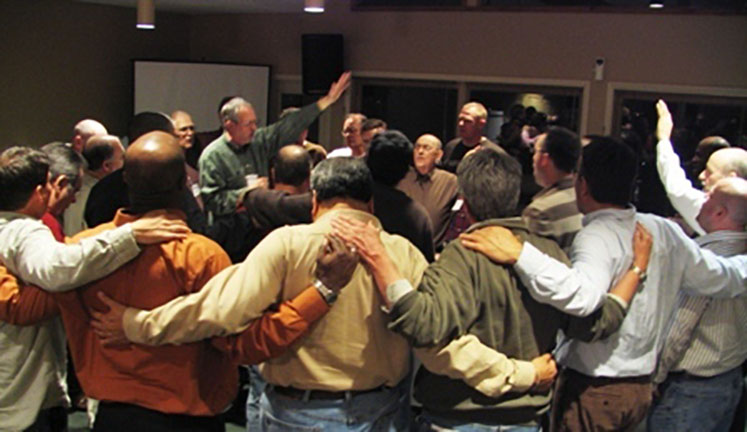 It began in 1996 when the Holy Spirit stirred in the hearts of a few pastors who began praying together. That humble beginning led to a four-day prolonged gathering of prayer in 1998, that became the initial catalyst for our movement. As new levels of trust began to develop among leaders, nearly 100 churches united in a city-wide event called ShareFest to visibly demonstrate the love of Christ by responding to some of the communities' greatest needs—K-12 Education, racial issues, and public safety. In the video, ShareFest: The Story of a Movement, Little Rock's Mayor, Jim Dailey, said of ShareFest, "this was one of the most significant things that has gone on in my time as Mayor."
After 10 years of building relational bridges, in the Fall of 2009, more than 200 churches united together in an evangelistic festival called CityFest with Luis Palau. In the years following CityFest, we continued to pray and moved beyond events to mobilizing the church to serve ongoing areas of need including: foster care and adoption, literacy, prison reentry, and marriage ministry.
While God had sustained us through significant challenges in the early years including relational conflicts among key leaders, doctrinal divisions on secondary issues, and the distraction of competing activities among churches, there was a growing awareness of a deeper issue. Many pastors fail to prioritize involvement with the city church because of what I believe is a misunderstanding of the "local" church. We rightly say that the Scriptures teach about both the universal church and local churches. For many however, "local church" simply means their congregation. This understanding, while partly true, is insufficient. Gene Getz in Elders and Leaders: God's Plan for Leading the Church writes,
"To understand how plurality in leadership worked in the New Testament culture, we must avoid superimposing our contemporary, Western forms on first-century churches. In contrast to the multitude of "local churches" we have in a given population center, every mention of multiple leaders in the New Testament is made in reference to a single church in a single city or town. In the biblical story, there was only one church in Jerusalem, in Antioch of Syria, in Lystra, in Iconium, in Antioch of Pisidia, in Thessalonica, and in Ephesus."1
In 2014, while looking for ways to create conversation around this issue, we were introduced to the BILD Encyclical, "The Churches of The First Century: From Simple Churches to Complex Networks" by Jeff Reed. This encyclical (available through BILD Store) provided the beginning point for dialogue on the theology of the city-church network and introduced us to BILD International and the Antioch School. After a year of research and preparation, the Central Arkansas Antioch Initiative launched its M.Min./D.Min. Leadership Cohort in September of 2015 with leaders from eight different churches. The initiative seeks the welfare of the city by:
Strengthening church leadership through ordered and intentional Biblical training;
Drawing resources into urban communities of need;
Creating opportunity for local and affordable Bachelors, Masters and Doctorate degree programs.
Since the launch of the initial Leadership Cohort, four additional cohorts have started in key resource churches and two additional Cohorts are scheduled to begin in September. Our vision is to train 1000 grassroots leaders by 2020 and 10,000 by 2025.
In addition to providing church-based theological training for leaders, the initiative has plans to provide Antioch School degrees in three geographic areas of significant economic need in Central Arkansas. The first Bachelor's Urban Degree Cohort is scheduled to begin in January 2018.
As we continue to depend on God's grace for the future, our prayer is that the following reflections on our journey will bring hope and encouragement to any leader, church, or citychurch network in any city:
Sustainable gospel movements must be built on a foundation of prayer.
Today's culture needs to see the gospel proclaimed in both word and deed. The gospel
must be made visible by goods works.
Strong churches are the greatest hope for a transformed community and strong
churches need strong leaders. Therefore, effective leadership training is essential.
The church can have a more transforming effect in a community when it is working
together.
Along with the easily identifiable challenges to unity, many church leaders have an
insufficient theology of the local church.
Persevere. Do not lose heart in doing good. We are in a spiritual battle, it's hard, don't give up.
Thanks, be to God for his gracious provision.
---
1 Getz, Gene A. Elders and Leaders: God's Plan for Leading the Church – A Biblical, Historical and Cultural Perspective (Kindle Locations 3037-3039). Moody Publishers. Kindle Edition.
Comments
comments